As the clear winner of Dakar 2012, Gerard De Rooy has embraced the challenge of confirming the domination of Iveco trucks. The Dutch team will have to manage the new generation of Kamaz pilots, which still has little experience of major events.
14/12/2012 07:22
Trending content
What's hot now
Top!
f1
Commentary - 12/09/2013 Alonso attitude triggered Raikkonen signing - Andretti
Most!
f1
Short news - 12/09/2013 Vettel factor weighed in Webber's quit decision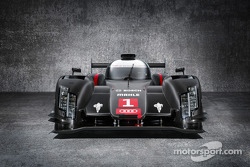 Trending!
f1
Analysis - 12/09/2013 Drivers to play bigger role in 2014 - Alonso
f1
videos - 1386567235
Fernando Alonso VS Audi R18 E-Tron !
f1
Breaking news - 12/09/2013 Todt backs move for permanent race numbers in Formula One