Stage 4 of the 2014 Dakar saw Juan Pedrero take his maiden win at the end of a special which dealt Cyril Despres' prospects a severe blow.
09/01/2014 02:45
Joan Barreda won his second special stage this year and now boasts a lead of more than 13' over Despres and Coma
07/01/2014 11:31
Dakar 2013 teams, drivers, and riders are ready to take on the 8,500 kilometres of roads, tracks and dunes.
05/01/2013 05:44
Trending content
What's hot now
Top!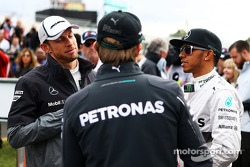 Most!

f1
Breaking news - 03/16/2014 Ricciardo podium in doubt over fuel flow breach
Trending!
f1
Short news - 03/16/2014 Mercedes breached fuel flow rules in Melbourne - report
f1
Rumors - 03/16/2014 'Monster' Mercedes producing 900hp - report
lemans
Obituaries - 03/16/2014 Luca Moro dies in hospital