Team-by-team preview for the Pan-American challenge in Peru, Argentina and Chile. While the location has changed over the years, the 35th edition will continue the tradition of being extremely demanding on the drivers and their equipment.
03/01/2013 03:45
As the clear winner of Dakar 2012, Gerard De Rooy has embraced the challenge of confirming the domination of Iveco trucks. The Dutch team will have to manage the new generation of Kamaz pilots, which still has little experience of major events.
14/12/2012 07:22
Trending content
What's hot now
Top!
Most!
tusc
Breaking news - 03/10/2014 Millennium Racing withdraws from Sebring 12 Hours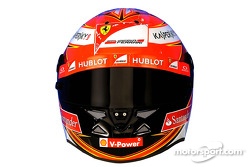 Trending!

f1
Short news - 03/10/2014 Every car may retire in Melbourne - supplier
f1
Short news - 03/10/2014 Ferrari sandbagged in winter testing - Salo