Following an accident during the rest day on the Dakar 2011, Guerlain Chicherit lost his place in the X-Raid team, then spent a good year in the racing wilderness. However, a proposition from Philippe Gache could breathe new life into the career of...
30/11/2012 04:03
Trending content
What's hot now
Top!
f1
Short news - 03/11/2014 Experts say Schumacher recovery now unlikely
Most!
nascar-cup
Short news - 03/11/2014 Changes made to NASCAR qualifying
Trending!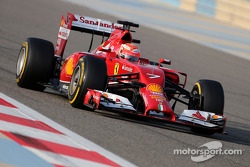 f1
Short news - 03/11/2014 Webber still in paddock after F1 retirement