FIA President Jean Todt has several series to oversee plus other duties including the Action For Road Safety program.
07/03/2013 05:13
Vladimir Vasiliev adds another victory to his growing collection at the end of the Cross Country Rally known as the Northern Forest Baja event in Russia.
20/02/2013 04:43
Trending content
What's hot now
Top!
Most!
f1
Commentary - 12/09/2013 Alonso attitude triggered Raikkonen signing - Andretti
f1
Short news - 12/09/2013 Vettel factor weighed in Webber's quit decision
Trending!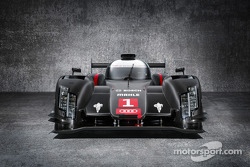 f1
Breaking news - 12/09/2013 Todt backs move for permanent race numbers in Formula One