NDIANAPOLIS - INDYCAR announced a new qualifying format to set the 33-car starting lineup for the 98th Running of the Indianapolis 500 Mile Race. Qualifying will be enhanced with three sessions of time trials over two eventful days, with the goal of increasing entertainment value, fan attendance and TV viewership for the 2014 qualifying weekend on May 17-18, 2014. "This new ...
F1
As the Long Beach city council examines whether to continue with IndyCar or change direction, what would bringing F1 back to the Californian city do to it?
02/03/2014 10:48
INDYCAR
Panther Racing is suing Indycar, the National Guard's agency, RLL, and others.
28/02/2014 09:09
INDYCAR
Jacques Villeneuve ready for 2014 Indy 500 challenge.
26/02/2014 11:46
INDYCAR
42-year-old Canadian Jacques Villeneuve will be back at the 'Speedway in 2014.
26/02/2014 07:31
INDYCAR
Hawkesworth on tap for Bryan Herta seat
26/02/2014 06:56
INDYCAR
42-year-old Canuck Jaques Villeneuve is slated to run at Indianapolis for the 500.
25/02/2014 01:43
INDYLIGHTS
The stars of the Mazda Road to Indy series took to NOLA for a preseason test this past weekend.
25/02/2014 01:24
Top!
f1
Short news - 03/11/2014 Experts say Schumacher recovery now unlikely
Most!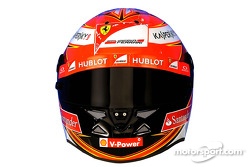 f1
Short news - 03/11/2014 Red Bull could give up on 2014 chase - Trulli
Trending!
f1
Short news - 03/11/2014 Barrichello hopes Massa fights for title
f1
Short news - 03/11/2014 No Monaco move for backmarker rookie Ericsson