Double R Racing will continue to contest the FIA Formula 3 European Championship while they take on the British F3 title fight also.
15/05/2013 05:03
Trending content
What's hot now
On fire!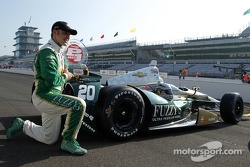 Burning!
Hot!
f1
Short news - 05/21/2013 Vettel urges F1 to rethink tyre 'recipe'
indycar
Commentary - 05/22/2013 Indianapolis 500: No such thing as an "Off Day"