ENGLEWOOD, Colo. (December 12, 2002) -- SCCA Enterprises, a wholly owned subsidiary of Sports Car Club of America, Inc., announced today that it has entered into a long-term partnership arrangement with Van Diemen International to design, import...
15/12/2002 05:33
CICERO, IL -- Officials of Chicago Motor Speedway today suspended the track's 2002 auto racing schedule, which includes the CART FedEx Series Target Grand Prix and the Sears Craftsman 175 in the NASCAR Craftsman Truck Series. Horse racing at ...
09/02/2002 05:35
Trending content
What's hot now
Top!

f1
Short news - 03/10/2014 Every car may retire in Melbourne - supplier
Most!
f1
Short news - 03/10/2014 Ferrari sandbagged in winter testing - Salo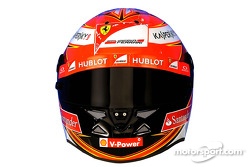 Trending!
f1
Short news - 03/10/2014 Gerhard Berger injured in skiing fall
f1
Short news - 03/10/2014 No Vettel title in 2014 'for sure' - Villeneuve
f1
Short news - 03/10/2014 Renault says Red Bull car 'extreme'