OAK Racing has retained Chinese racing driver Ho-Pin Tung for the 2014 season with a challenging program that will see him compete in multiple championships with the 2013 WEC Champions and Le Mans 24 Hours winners. After successfully claiming last year's Asian Le Mans Series title under the OAK Racing Team Asia banner, he will once again be joined by fellow countryman David Cheng, a ...
To pursue the team's development and reinforce its management structure OAK Racing is betting on two new trustworthy and experienced collaborators.
09/12/2013 03:25
3 Hour of Sepang brings the final results for the Asian Le Mans Series inaugural season.
09/12/2013 03:02
The OAK Racing Team Total squad won the first titles in the history of the Asian Le Mans Series by two points.
08/12/2013 08:14
The basis of the sporting regulations changes for 2014 are to make Asian LMS more inclusive.
07/12/2013 04:04
Tsugio Matsuda topped qualifying to put No. 18 KCMG Morgan-Nissan LM P2 on pole for tomorrow's 3 Hours of Sepang
07/12/2013 01:41
With some overnight rain, and a little more this morning, the track started a bit slippery and all teams went out on wets.
06/12/2013 02:02

Almost all the cars were out on the brilliant Sepang International Ciruit for the 1st of 3 Free Practice sessions.
05/12/2013 03:11
Top!
f1
Short news - 03/11/2014 Experts say Schumacher recovery now unlikely
Most!
nascar-cup
Short news - 03/11/2014 Changes made to NASCAR qualifying
Trending!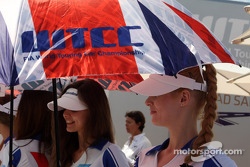 f1
Short news - 03/11/2014 Webber still in paddock after F1 retirement