DAYTONA BEACH, Fla. (Nov. 6, 2013) - Owning a Porsche was a lifelong dream for Eduardo Cisneros. He grew up watching his dad drive the iconic vehicle and immediately after securing his first job, Cisneros took out a loan to become a first-time Porsche owner. With a lifelong aspiration fulfilled, a lifelong rivalry began. Following Eduardo's Porsche purchase, younger brothers ...
An Audi perspective at the end of the ALMS series.
25/10/2013 01:47
Tucker takes fourth straight class title, Cumming PC Champ by one point
20/10/2013 01:08
Victory takes Flying Lizard Motorsports to GTC team title in final ALMS race
20/10/2013 01:00
A night of celebration for the teams, manufacturers and the drivers who leave Petit Le Mans with the final championships in the American Le Mans Series.
20/10/2013 06:38
American Le Mans final race was filled with close racing in all five classes at the Petit Le Mans.
20/10/2013 01:51
Franchitti sets fast lap in the P2 class for third overall while Porsche teams sweep the GT class in warmup.
19/10/2013 02:31
Petit Le Mans - last race where TRG uses their Porsches as a main weapon.
19/10/2013 09:00
Top!
f1
Short news - 12/18/2013 Lotus admits Raikkonen still owed money
Most!
wec
Commentary - 12/17/2013 Allan McNish, you will be missed
Trending!
f1
Short news - 12/18/2013 Pirelli's 2014 tyres are slower - report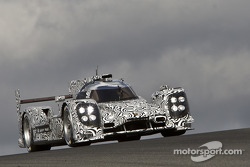 f1
Short news - 12/18/2013 Dennis would not block Alonso's McLaren return