F1
Every driver who has prepared for his Formula One competition debut is impatient for the moment to arrive and Nelson A. Piquet is no different in that respect. After spending a year as Renault's third driver he now steps up to race for the French...
26/12/2007 03:15
ALMS
Earlier this week, Fredy Lienhard and Didier Theys clocked the first miles of Horag Racing's new Porsche RS Spyder. On a cold two-day test in Barcelona, the Swiss-based team gained valuable experience in advance of the car's race debut at the...
23/12/2007 03:40
Trending content
What's hot now
Top!
f1
Commentary - 12/09/2013 Alonso attitude triggered Raikkonen signing - Andretti
Most!
f1
Short news - 12/09/2013 Vettel factor weighed in Webber's quit decision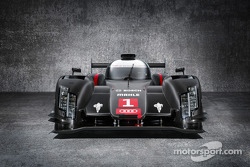 Trending!
f1
Analysis - 12/09/2013 Drivers to play bigger role in 2014 - Alonso
f1
videos - 1386567235
Fernando Alonso VS Audi R18 E-Tron !
f1
Breaking news - 12/09/2013 Todt backs move for permanent race numbers in Formula One