F1
The week's test at Jerez came to an end on December 8th and it was a Honda one-two at the top of the time sheet on the final day. Rubens Barrichello set a best of 1:19.981 and team test driver James Rossiter was a tenth and a half behind. After an...
11/12/2006 03:35
Trending content
What's hot now
Top!
f1
Short news - 03/11/2014 Experts say Schumacher recovery now unlikely
Most!
nascar-cup
Short news - 03/11/2014 Changes made to NASCAR qualifying
Trending!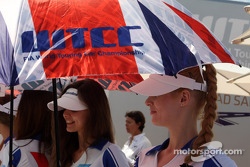 f1
Short news - 03/11/2014 Webber still in paddock after F1 retirement