Formula E kicks off its season this coming fall. It will bring the most technologically advanced electric race car to city centres all over the world. But having been conceived in 2012, and not getting on track for two years, the series has not lost any momentum. CEO of Formula E Holding's Alejandro Agag says that with the amount of announcements they have between now and the first ...
WOO
Tames windy conditions for second World of Outlaws STP Sprint Car victory of season
09/03/2014 11:02
NASCAR-NS
Keselowski led 144 of 200 laps.
09/03/2014 09:15

NASCAR-CUP
Kurt Busch is not ruling out a win at Indianapolis.
09/03/2014 07:13
NASCAR-CUP
Would Aric Almirola lay the bumper to guarantee a chase spot?
09/03/2014 02:17
TUSC
A newly re-built car, new lights and new resolve and determination to get back to what Risi Competizione does best: succeeding in endurance racing.
08/03/2014 09:38
F1
The Finn won Australian GP in 2013, but he also did it back in 2007, when he made his Ferrari debut.
08/03/2014 03:57
AUTOGP
Eight rounds were confirmed for this season as well as the prize money set to be awarded to the top-3 runners of each weekend.
08/03/2014 03:25
Top!
Most!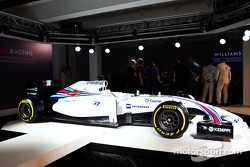 formula-e
Special feature - 03/09/2014 Formula E, where are they at?
Trending!