LAS VEGAS -- Travel included, the time gap between standing on the stage at Wynn Las Vegas and sitting behind the wheel of a car at Charlotte Motor Speedway will amount to less than 60 hours. With the crowning of six-time NASCAR Sprint Cup Series champion Jimmie Johnson still looming large in the rear-view mirror, roughly 25 drivers will assemble Monday at CMS to validate potential ...
V8SUPERCARS
Whincup wins, Webb second.
07/12/2013 11:04
GENERAL
Re-elected for a second term at today's AGA, FIA President Jean Todt outlined his plans for the coming years.
07/12/2013 09:52
WTCC
Yvan Muller earned his fourth WTCC Drivers' title and Honda took their first Manufacturers' title.
07/12/2013 07:01
WRC
For the first time in 10 years, the FIA World Rally Championship trophy has two new names engraved on it.
07/12/2013 06:49
WEC
Audi added the FIA World Endurance crown to the 24 Heures du Mans title. Allan McNish, Tom Kristensen and Loic Duval earned the Drivers' championship.
07/12/2013 06:40
V8SUPERCARS
Penske Racing's Tim Cindric is visiting Sydney, Australia. Casual visit or will the NASCAR / IndyCar team be looking for a new adventure?
07/12/2013 06:20
DAKAR
Driving practice on rally-type stages for Argentinians Alvarez and Graue, and dune driving for South Africans Visser and Badenhorst.
07/12/2013 06:04
Top!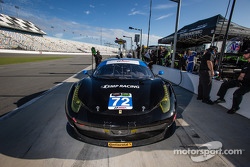 Most!
nascar-cup
Breaking news - 12/07/2013 Upcoming Charlotte test will validate changes to 2014 Cup car
Trending!