CONCORD, N.C. (May 18, 2013) – Kurt Busch saw a potential victory slip to a fifth-place finish in Saturday night's rain-delayed NASCAR Sprint All-Star Race at Charlotte Motor Speedway. After the four 20-lap segments in the non-points race, Busch posted the best average finish among the 22 drivers and was positioned in first place before teams were required to make a mandatory ...
V8SUPERCARS
Red Bull domination in Texas as it was the first time that the RBRA scored 1-2 finishes in successive races on the same day.
19/05/2013 12:50
NHRA
Funny Car multiple champion ended his qualifying dry spell today in Heartland Park Topeka. Adding to the family celebration is his daughter Courtney holds the second best time for the NHRA Kansas Nationals.
19/05/2013 12:28
SCCA-WC
Johnny O'Connell took the GT victory in Austin, Texas while Lawson Aschenbach grabbed the GTS victory. Ryan Winchester was the overall victor in the Touring Car class while Ernie Francis Jr won in the Touring Car B-Spec class.
19/05/2013 12:04
WTCC
The Stewards of the FIA World Touring Car Championship came down hard on 14 drivers for "Unsporting behaviour on the track..."!
18/05/2013 11:33

ELMS
Team Endurance Challenge FLM Oreca were the winners in the LMPC category in the European Le Mans Series race in Italy.
18/05/2013 10:26
ELMS
European Le Mans Series Ferrari teams win both the LMGTE and GTC classes! RAM Racing's Matt Griffin and Johnny Mowlem taking the LMGTE honors while SMP Racing's Fabio Babini, Viktor Shaitar and Kirill Ladygin earning the GTC victor on the Imola...
18/05/2013 10:19
ENDURANCE
Frank Stippler posts best time in Audi R8 LMS ultra of Phoenix Racing while Christian Mamerow for Prosperia C. Abt Team Mamerow on second row. Good day for Audi with three R8 LMS ultra cars in top five.
18/05/2013 08:35
On fire!
Burning!
Hot!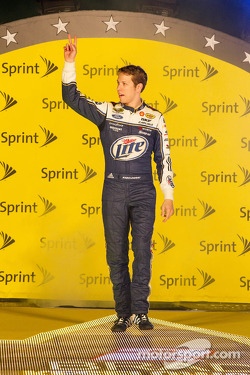 f1
Short news - 05/17/2013 Teams can't afford 2014 V6 engines - report