Citroën Racing is delighted to announce its line-up for the 2014 World Rally Championship. Kris Meeke/Paul Nagle and Mads Østberg/Jonas Andersson will be the Citroën Total Abu Dhabi World Rally Team's driver/co-driver pairings in the DS3 WRC next season. Having won the World Rally Championship eight times between 2003 and 2012, Citroën Racing is to continue its involvement in WRC ...
WEC
To pursue the team's development and reinforce its management structure OAK Racing is betting on two new trustworthy and experienced collaborators.
09/12/2013 03:25
ASLMS
3 Hour of Sepang brings the final results for the Asian Le Mans Series inaugural season.
09/12/2013 03:02
F1
Mario Andretti: "... we saw what was Montezemolo's reaction."
09/12/2013 09:46
F1
Mark Webber speaks out on his reason to leave Red Bull, and Formula One.
09/12/2013 08:05
F1
Jean Todt: "When I watch a Grand Prix now, I cannot see the name or the number of the driver."
09/12/2013 07:36
F1
Pirelli promises to address the tyre issues for the 2014 season.
09/12/2013 06:05
F1
Alonso was not alone in his analysis as Vettel, Hulkenberg chimed in with their thoughts. Rookie drivers for 2014, Magnussen, also commented.
09/12/2013 05:55
Top!
Most!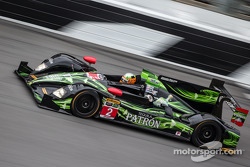 wrc
Breaking news - 12/09/2013 Citroën announces 2014 drivers
Trending!
f1
Commentary - 12/09/2013 Alonso attitude triggered Raikkonen signing - Andretti
tusc
Previews - 12/09/2013 John Pew and Ozz Negri ready for 2014 campaign with Michael Shank Racing