Brad Keselowski dominated the Boyd Gaming 300 NASCAR Nationwide Series race at Las Vegas Motor Speedway on Saturday, leading 144 laps of the 200 that made up the event with his No. 22 Team Penske Ford en route to his first-career series win at the track. After leading 33 laps, Las Vegas native Kyle Busch, still winless in Nationwide competition at his home track, finished second in ...
TUSC
A newly re-built car, new lights and new resolve and determination to get back to what Risi Competizione does best: succeeding in endurance racing.
08/03/2014 09:38
F1
The Finn won Australian GP in 2013, but he also did it back in 2007, when he made his Ferrari debut.
08/03/2014 03:57
AUTOGP
Eight rounds were confirmed for this season as well as the prize money set to be awarded to the top-3 runners of each weekend.
08/03/2014 03:25
FORMULA-E
Motorsport.com spoke with Alejandro Agag, the CEO of Formula E holdings about the upcoming Formula E championship.
08/03/2014 12:22
F1
At the Geneva motor show, Schumacher's manager indicated that his overall situation has improved.
08/03/2014 11:39
NASCAR-CUP
Jimmie Jonhson sounds off on the competition package currently in the Sprint Cup Series.
08/03/2014 08:20
WRC
The Frenchman leads by 26.1 seconds.
08/03/2014 05:17
Top!
Most!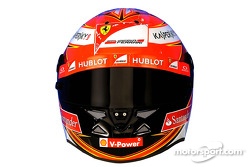 Trending!