BAR1 Motorsports is eager to announce their two-car Prototype Challenge lineup for the 62nd Mobil 1 Twelve Hours of Sebring Fueled by Fresh From Florida. Joining Martin Plowman in the #88 Loop Pay/Snowball Express/TOP 1 Oil/Merchant Services/Naked Paddock/Papa car is Doug Bielefeld, Tomy Drissi, and Chapman Ducote. Contesting for a win in the #87 GK Motorsports/K-Hill Racing car is ...
MOTOGP
The new Ducati challenger has been unveiled.
10/03/2014 11:47
TUSC
Together After 17 Years Daytona, Sebring On Same Schedule.
10/03/2014 09:35
NASCAR-CUP
15 different winners in the first 26 races for the first time in the Chase for the NASCAR Sprint Cup era.
10/03/2014 08:10
TUSC
Frankie Montecalvo and Gunnar Jeannette's' PR1/ Mathiasen Motorsports ORECA PC car will appear in Camp Boggy Creek livery for the remainder of the 2014 season.
10/03/2014 07:30
TUSC
It looks the team has decided to focus on testing in Europe instead.
10/03/2014 06:47
F1
Looking for a fantasy league covering the Formula One World Championship? Join Motorsport.com's Fantasy League GP now!
10/03/2014 04:15
GP2
First three-day pre-season test session opens tomorrow in Abu Dhabi.
10/03/2014 01:52
Top!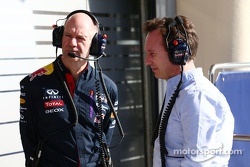 Most!
tusc
Short news - 03/11/2014 BAR1 Motorsports announces prototype lineup for Sebring
Trending!