Mar.11 (GMM) After more than a decade on the grid, Mark Webber will still be in the paddock this weekend as a new season of F1 begins. But the Australian warned the sport's regulars not to expect to see his chiselled jaw too often now that he has switched to Le Mans with Porsche. "I didn't stop (F1) to hang out at race tracks all the time," the 37-year-old told Fairfax ...
F1
What is the champion's condition?
11/03/2014 05:55

F1
Marcus Ericsson will be staying in Sweden
11/03/2014 05:54
F1
Could Red Bull pack it in and focus on 2015?
11/03/2014 05:54

F1
Mercedes are favourites to win the 2014 title, before a wheel has turned in competition.
11/03/2014 05:54
TUSC
Who will be wheeling the BAR1 cars at Sebring?
11/03/2014 04:03
TUSC
Boris Said and Eric Curran have a new team mate for Sebring.
11/03/2014 03:33
TUSC
What does Dion von Moltke do to prepare for another long endurance race in Sebring?
11/03/2014 01:54
Top!
f1
Short news - 03/11/2014 Experts say Schumacher recovery now unlikely
Most!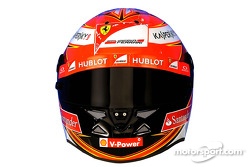 Trending!
f1
Short news - 03/11/2014 Red Bull could give up on 2014 chase - Trulli