This marks the first time a Ford driver has won both series events on the same weekend since Carl Edwards did it at Phoenix in 2010. The weekend Nationwide-Cup sweep is the first for Ford this season after doing it twice in 2013. Today's win is Ford's 619th all-time series victory and the 30th by Penske Racing with Ford. Today's victory is the eighth for Ford at Las Vegas Motor
WEC
The German sports car pilot Stefan Mücke at the FIA WEC, 24 hour races and further GT3 runs.
09/03/2014 01:59
WRC
As more competitors dropped out of the tough rally, Ogier stayed clear to maintain a dominant advantage in leg two.
09/03/2014 12:29
WOO
Tames windy conditions for second World of Outlaws STP Sprint Car victory of season
09/03/2014 11:02
NASCAR-NS
Keselowski led 144 of 200 laps.
09/03/2014 09:15

NASCAR-CUP
Kurt Busch is not ruling out a win at Indianapolis.
09/03/2014 07:13
NASCAR-CUP
Would Aric Almirola lay the bumper to guarantee a chase spot?
09/03/2014 02:17
TUSC
A newly re-built car, new lights and new resolve and determination to get back to what Risi Competizione does best: succeeding in endurance racing.
08/03/2014 09:38
Top!
Most!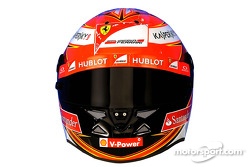 Trending!