Though the famed Pikes Peak International Hill Climb is still months away, drivers and motorcycle racers are registering at a fast pace. The 92nd edition of the Race to the Clouds on Pikes Peak, America's Mountain, will take place on Sunday, June 29 and already, 31 automobiles and 15 motorcycles and their competitors have registered to take part. All registrations, as always are ...
DAKAR
In the last edition of the Dakar, Eduard Nikolaev managed to get a blue truck onto the highest step of the podium.
12/12/2013 06:38
TUSC
Lindsey to partner with fast young frenchman as part of two-car Park Place Motorsports IMSA TUDOR SportsCar Championship GTD campaign.
12/12/2013 05:27
F1
Sahara Force India is delighted to announce the signing of Sergio Perez as race driver for the team in 2014 and beyond.
12/12/2013 02:20
NASCAR-CUP
NASCAR officials continue to try to produce a more exciting product on the race track with the Generation-6 race car.
12/12/2013 02:02
F1
"Felipe is a good driver, and Williams is a good team. I see no reason why they shouldn't do a good season" - Pastor Maldonado.
12/12/2013 01:02
WSBK
This will be a two rider team running the new 2014 EBR 1190RX, represented by riders Geoff May and Aaron Yates.
12/12/2013 01:01
F1
Vijay Mallya will take part "in a very special media event in London" on Thursday.
12/12/2013 01:00
Top!
Most!
hillclimb
Short news - 12/12/2013 Entries for the 92nd running of the Pikes Peak International Hill Climb coming in at high speed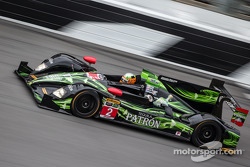 Trending!