Following its win in the season opening Rolex 24 at Daytona, CORE autosport prepares for another trip to Florida, this time for the Mobil 1 Twelve Hours of Sebring. Part of the Daytona-winning driver lineup, James Gue will reprise his role as co-driver to Jon Bennett and Colin Braun. The team's win at Daytona puts it atop the PC Team and Drivers' Championship, and also the Tequila ...
F1
Gerhard Berger suffered a badly broken arm in a skiing accident.
11/03/2014 05:55
F1
What is the champion's condition?
11/03/2014 05:55

F1
Marcus Ericsson will be staying in Sweden
11/03/2014 05:54
F1
Could Red Bull pack it in and focus on 2015?
11/03/2014 05:54

F1
Mercedes are favourites to win the 2014 title, before a wheel has turned in competition.
11/03/2014 05:54
TUSC
Who will be wheeling the BAR1 cars at Sebring?
11/03/2014 04:03
TUSC
Boris Said and Eric Curran have a new team mate for Sebring.
11/03/2014 03:33
Top!
Most!
f1
Short news - 03/11/2014 Experts say Schumacher recovery now unlikely
Trending!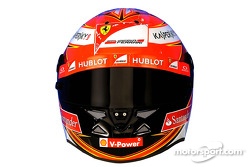 f1
Short news - 03/11/2014 Webber still in paddock after F1 retirement