Buoyed by its victory in the Le Mans 24 Hours and its FIA World Endurance Championship and Asian Le Mans Series titles in LM P2, Jacques Nicolet's team is putting a new organisation in place with new people in charge to bring its latest projects to fruition. After four year's exemplary collaboration that has culminated in the above-mentioned successes, Sébastien Philippe, the Team ...
F1
Jean Todt: "When I watch a Grand Prix now, I cannot see the name or the number of the driver."
09/12/2013 07:36
F1
Pirelli promises to address the tyre issues for the 2014 season.
09/12/2013 06:05
F1
Alonso was not alone in his analysis as Vettel, Hulkenberg chimed in with their thoughts. Rookie drivers for 2014, Magnussen, also commented.
09/12/2013 05:55
WEC
New prototype to test at Sebring ahead of 2014 season.
09/12/2013 01:48

ENDURANCE
Swiss racing driver Philippe Favre perished in a skiing accident Dec. 7.
09/12/2013 01:42

ENDURANCE
Top three Audi TT RS, Porsche 997 Cup, Radical.
08/12/2013 10:36
ASLMS
The OAK Racing Team Total squad won the first titles in the history of the Asian Le Mans Series by two points.
08/12/2013 08:14
Top!
f1
Commentary - 12/09/2013 Alonso attitude triggered Raikkonen signing - Andretti
Most!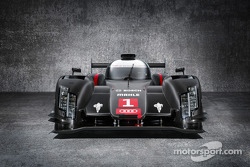 Trending!
f1
Short news - 12/09/2013 Vettel factor weighed in Webber's quit decision