Mar.13 (GMM) Nick Heidfeld thinks Formula One should go on a diet. Actually, it is the drivers who have been skipping dessert throughout the winter period, as the much heavier turbo V6 and energy recovery systems debut. Germany's Bild newspaper said the already-slight Nico Rosberg dropped 3 kilograms since the last race of 2013. His Mercedes teammate Lewis Hamilton, who had a ...
F1
The FIA supports Ecclestone despite recent legal battles.
13/03/2014 04:23
F1
Mobil1 is featured on the black and silver McLaren.
13/03/2014 04:23

F1
Capricorn is committed to keeping Formula One at the Nurburgring "as long as it remains affordable".
13/03/2014 03:31
TUSC
What to expect in the first Sebring 12 Hour since the merger.
12/03/2014 11:53
BTCC
A look ahead at the BTCC championship after on track testing this weekend.
12/03/2014 11:37
F1
Documentary showcases Scuderia Ferrari's preparation for Formula One regulation changes.
12/03/2014 10:21

F1
Formula One cars will be powered throughout a Grand Prix by both fuel and electrical energy, Renault's video show how.
12/03/2014 09:43
Top!
Most!
Trending!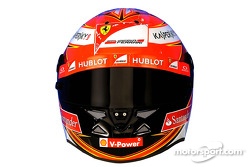 f1
Short news - 03/13/2014 McLaren's Melbourne livery a one-off