May 21 (GMM) Nico Hulkenberg has left open the possibility of a future tie-in with Ferrari.When the talented 25-year-old made the curious and apparently sideways step from Force India to Sauber for 2013, many sensed a 'Ferrari factor'.Indeed, while Force India uses Mercedes power, the Swiss team Sauber is a customer and close political ally of Ferrari.Following the German's move ...
F1
Paddy Lowe: "I have worked closely with Mercedes-Benz for almost 20 years and deeply admire the company's phenomenal commitment to Formula One."
20/05/2013 03:51
F1
BMW's motor sport boss Jens Marquardt said they are pleased with current racing programme and not looking into F1
20/05/2013 12:46
ENDURANCE
Aston Martin's Hybrid Hydrogen Rapide S continues to run smoothly.
20/05/2013 11:31
ENDURANCE
After a long stoppage at the Nürburgring due to heavy rain, the 24 Hour race was restarted.
20/05/2013 10:24
F1
Bernie Ecclestone thinks BMW might follow Honda's comeback to F1 and Toyota's spokesman told they have no plans to return to the grid
20/05/2013 08:18

F1
Paul di Resta thinks Ferrari is very strong this season and tips Alonso to win this years championship.
20/05/2013 07:44
ENDURANCE
Nürburgring was red flag due to heavy rain showers and fog on the Nordschleife and expected to restart at 0800hrs CET on Monday 20 May with AMR's Bilstein liveried #007 V12 Vantage GT3 holding the lead.
20/05/2013 06:54
On fire!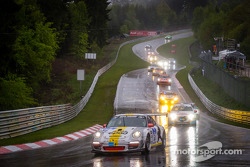 Burning!
Hot!
f1
Short news - 05/21/2013 Hulkenberg leaves door open for Ferrari future